Jennifer Lopez to Be Honored With iHeartRadio Premio Corazón Latino Award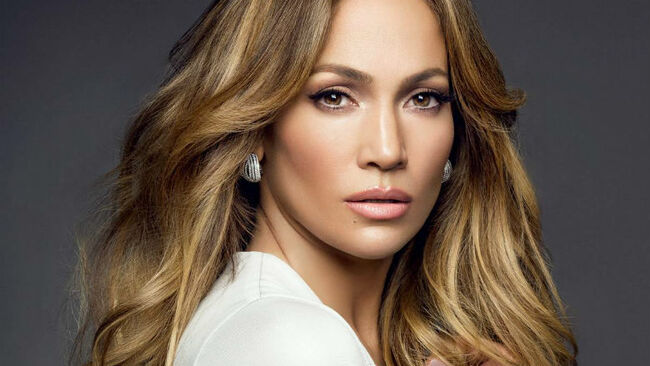 Over the course of her career, Jennifer Lopez has given back in many ways, and at this year's iHeartRadio Fiesta Latina, she's being honored with the iHeartRadio Premio Corazón Award. J.Lo will be presented with the award by the evening's host, iHeartRadio's Enrique Santos.
In a statement, Santos says of Lopez and her philanthropic work, "This year, we're truly excited to honor the hardest working woman in showbiz with the iHeartRadio Premio Corazón Latino award. As a global advocate for children, women and all Latinos, the list of foundations and charities that J.Lo has supported throughout her career is endless and the positive impact that she's had on the entire entertainment industry and so many lives is immeasurable. I can't wait to see the queen dominate our stage this year."
Outside of her work in film, television and music, the singer/actress is being recognized for her work with humanitarian organizations including the Gloria Wise Boys and Girls Club, the Children's Hospital of Los Angeles, the American Red Cross and the United Nations Foundation, among others. Previously, Lopez has been honored by the Human Rights Campaign with their Ally for Equality Award for her commitment to better the lives of the LGBTQ community. Additionally, following Hurricane Irma and Hurricane Maria, she donated $1 million in aid to Puerto Rico and launched a humanitarian relief campaign, Somos Una Voz, which helped to rush supplies to areas affected by Hurricane Maria. Building on her campaign, J.Lo helped also helped to put on disaster relief concert "One Voice: Somos Live!," which raised over $35 million.
Others to receive the iHeartRadio Premio Corazón Award in years past include Pitbull, Ricky Martin and Marc Anthony.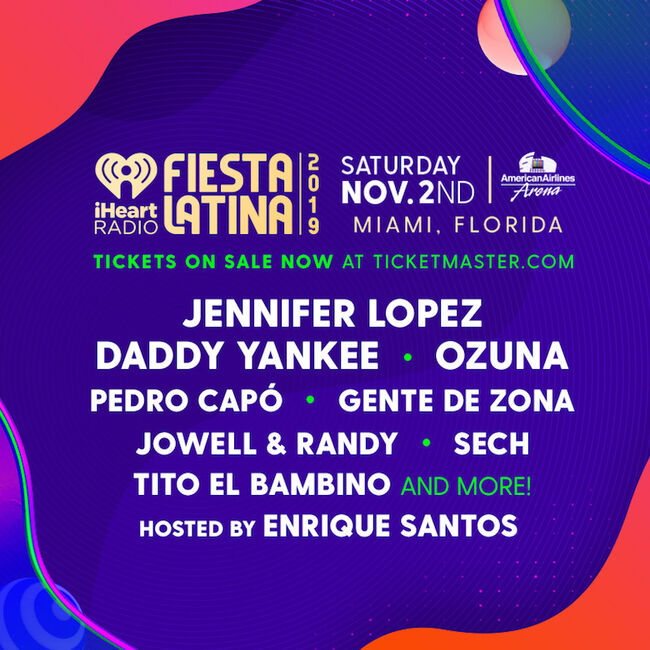 J.Lo will also be taking the stage to give what is sure to be an incredible performance at this year's iHeartRadio Fiesta Latina, alongside previously announced performers Daddy Yankee, Ozuna, Jowell & Randy, and Tito El Bambino. And joining the 2019 lineup for this year's festivities are Pedro Capó, Gente de Zona and Sech.
This year's iHeartRadio Fiesta Latina will take place on November 2nd at the American Airlines Arena in Miami. The star-studded event will be livestreamed exclusively via LivexLive.com and the network's mobile and web-based apps. Fans can also listen to the show live on iHeartMedia Spanish-Pop, Tropical, Regional Mexican and Spanish Adult Hit radio stations nationwide.
Tickets are available now to the general public via Ticketmaster.com.